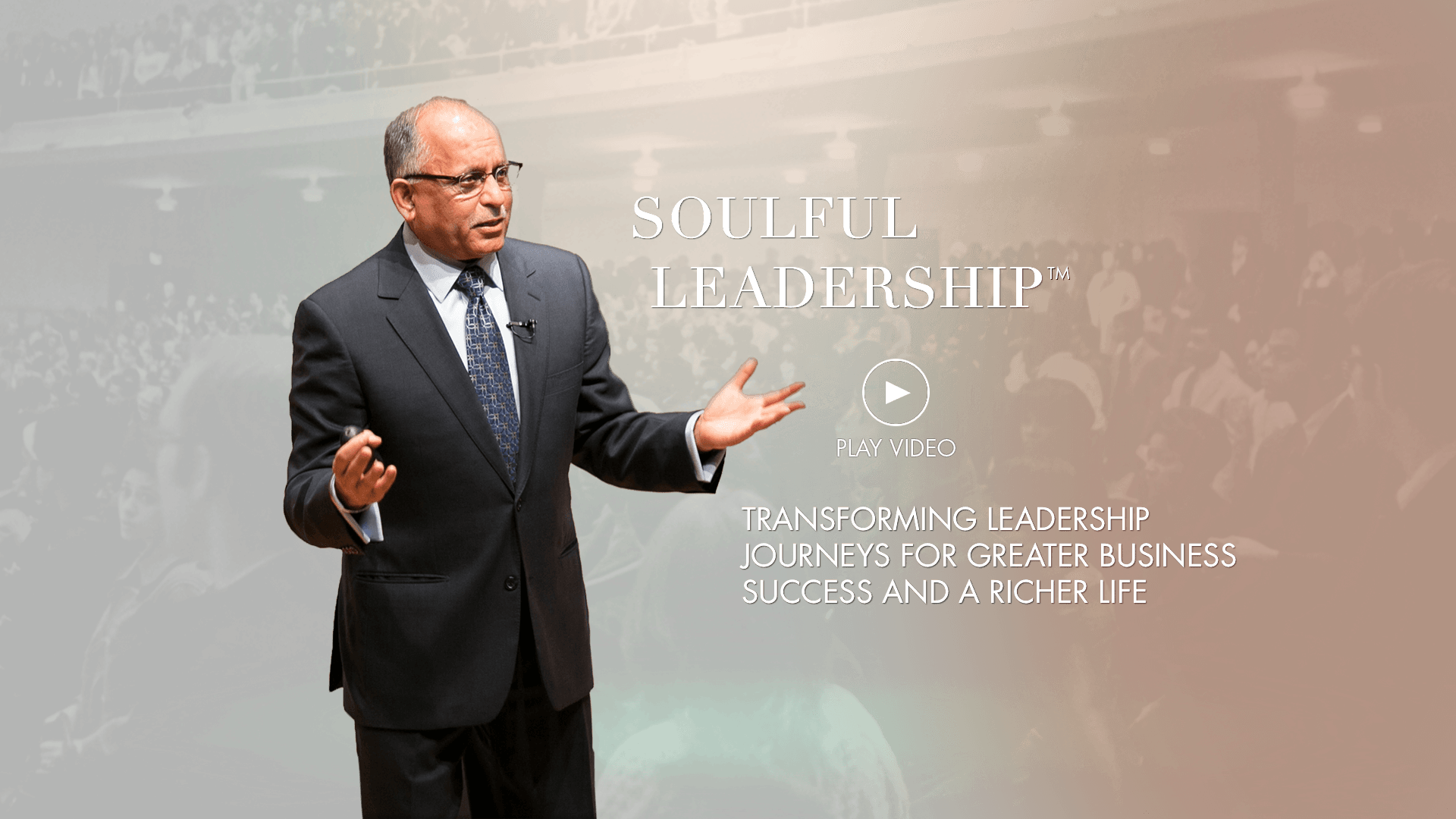 Gaurav Bhalla, Speaker, Trainer, Coach, and Consultant
Soulful Leadership™ is a visionary human-centric manifesto for the 21st century that reimagines leadership's purpose and outcomes by regarding the humanity of leaders – who they are, what they stand for, what they are willing to fight for – as significantly more important than their executive brilliance, so leadership journeys can create greater professional success and personal fulfillment for the greatest number of individuals, communities, organizations, and planet earth.
The world needs more Soulful Leaders.
Do you agree?


Learn why Gaurav's game-changing programs are the ideal choice for taking your organizations and teams on these transformational journeys.
"Gaurav is one of the most engaging speakers I've seen … and I've seen quite a few. The way in which he balances wisdom, insight, poetry, and humor is a rare gift that will leave you wanting more. It is without an ounce of hesitation that I recommend Gaurav Bhalla for your next presentation, facilitation, training, or keynote address. This man delivers. "
– CEO, DRIVEN TO EXCEL
"Gaurav Bhalla is an energetic, positive speaker with a unique approach to leadership training. He leads his audience on a journey of self-discovery through inspirational poetry. He challenges leaders to bring their head and heart into alignment thereby bringing their best self and most effective solutions to the tasks of leading."
– PARTNER, COOLEY, LLP
"Dr. Gaurav Bhalla is a thoroughly engaging communicator, whether addressing a single client or a large group. He effectively shares his ideas and recommendations with a personalized and customized approach that is always on target, leaving listeners inspired!"
– SENIOR DIRECTOR, CAPITAL ONE


"I have worked with Gaurav on several different occasions and am constantly impressed by the standards of excellence he brings to his speaking and consulting engagements. The best part of it is the global scope and depth of his knowledge. My team and I always learn something new that we can implement."
– MANAGING DIRECTOR, CITI, USA
"Gaurav is a riveting speaker. His content is thought-provoking and motivating. He delivers his messages with passion and lots of energy. I have attended a number of Gaurav's presentations and workshops. He connects with the audience in a way that really inspired me. I highly recommend Gaurav as a speaker or a workshop facilitator."
– OWNER, BETWEEN2HEARTS, LLC


Book Gaurav Today at 1-833-SOULFUL
or Send a Message

Gaurav lives in the Washington D.C., area (Reston VA), and can be reached by phone at
1-833-SOULFUL, or email: support@gauravbhalla.com